USA Wanderung
USA Hike
Window Trail [Badlands National Park]
Beschreibungen - GPS Koordinaten [gpx-Download] - Bilder - topographische Wanderkarten
Descriptions - GPS coordinates [gpx-Download] - Images - Topographic hiking maps
1. Video - Bilder
Video - Images
1.1 Video
nicht verfügbar | not available
1.2 Bilder | Images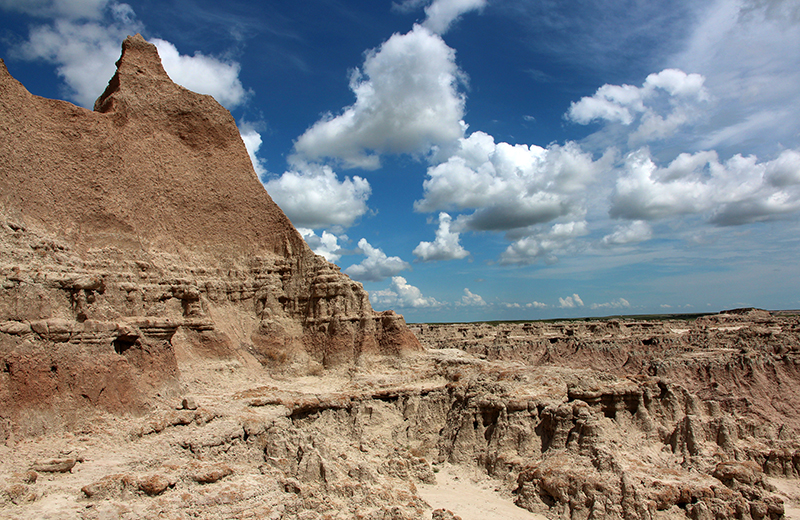 Grundsätzliches | Basics
Alle Wanderungen haben wir persönlich durchgeführt und alle Daten persönlich erhoben! Unsere Bewertungen und wertenden Aussagen entstanden auf Basis der am Tag unserer Wanderung herrschenden Straßen- und Wetterverhältnisse sowie unserer damaligen körperlichen Verfassung. Sie sind daher Anhaltspunkte, die vor der eigenen Wanderung erneut zu prüfen und zu beurteilen sind.
Um unsere Aussagen weiter zu objektivieren, wären wir über eine Bewertung der Wanderung (3. Bewertung Rating) und über eine Kommentierung des Hikes (7. Kommentare Reviews) dankbar!
Bitte beachten Sie die Kommentierungen unter "7. Kommentare Reviews" unbedingt, da hier oftmals wichtige Änderungen beschrieben werden (z.B. neue Straßensperren, Hinweisschilder nicht mehr vorhanden, Trail weggespült, ...), die sich im Laufe der Zeit ergeben haben und damit für Ihre Wanderung wichtig oder möglicherweise entscheidend sind.
Wir sind sehr sorgfältig, aber nicht fehlerfrei und bitten, falls Sie Fehler entdecken oder vermuten, mit uns Kontakt aufzunehmen - herzlichen Dank!
Bewertung | Rating
Bitte bewerten Sie diese Wanderung
Please rate this hike
Vielen Dank!
Thanks a lot!
Einordnung
Classification
schrecklich | aweful
schlecht | poor
durchschnittlich | average
gut | good
exzellent | excellent
Daten | Data (gpx-Download)
4.1 Die wichtigsten Informationen | The most important information
US-Bundesstaat | US-State
South Dakota [SD]
Schwierigkeitsgrad | Difficulty
Zeitaufwand | Hiking time
GPS-Koordinaten | GPS-coordinates (WGS84)
- Parkplatz und Trailhead (Door and Window Parking Area):
43°45'36''N - 101°55'41''W
Routen und Wegpunkte | Routes and waypoints (*.gpx)
nicht verfügbar | not available
4.2 Zusätzliche Informationen | Additional information
Mehr Bilder | more Images
nicht verfügbar | not available
US Bundesstaat | US State
nicht verfügbar | not available
4.3 Weitere Recherchequellen | Further research sources
USA Wanderzentrum | USA Hiking Center
USA Reiseberichte | USA Travelogues
Beschreibungen | Descriptions
5.1 Lage | Location
Die "Door and Window Parking Area" liegt im Badlands National Park, östlich von Rapid City, South Dakota.
5.2 Anfahrt | Getting there
Fahren Sie von Rapid City auf der Interstate 90 nach Osten und nehmen Sie den Exit 131, Cactus Flat. Fahren Sie die SD 240 nach Süden in den Park (Eintritt) und parken Sie 6,1 Meilen nach der Ausfahrt an der "Door and Window Parking Area". Dieser riesige Parkplatz ist Ihr Trailhead (GPS-Kooordinaten siehe oben).
5.3 Wanderung | Hike
Der Window Trail beginnt am südlicheren Ende des Parkplatzes. Dieser kurze Weg führt über Holzstege zu einem natürlichen Fenster in der Badlands Wall mit Blick auf eine kunstvoll erodierte Schlucht, den Badlands.
Wanderkarten | Hiking maps
Kommentare | Reviews
Bitte unterstütze andere Wanderer und hinterlasse einen Kommentar
Please support other hikers and leave a review
Druck | Printing
Mit einem Klick auf das Druckersymbol werden folgende Informationen gedruckt:
Die wichtigsten Informationen | The most important information
Lage | Location
Anfahrt | Getting there
Wanderung | Hike
Wanderkarten | Hiking maps
« Wo die Straße endet, beginnt Dein Weg! »
« Where the road ends, your hiking trail begins! »